24/7
Response
Assistance and solutions in any case of an incident.
Offmain, an abbreviation of Offshore, Maritime and Industry, is a company based in Holland with an
international network all over the world.
With agencies in the United States of America, South Africa, the Middle East, Malaysia and Singapore
we are active in the safety sector.
Our professionals offer their expertise in the Offshore, Maritime and Industrial safety.
The consultants help the client with advice and assistance.
The trainers help the client to improve their safety awareness, build up their skills and train their
abilities to respond to an incident.
Our 24/7 response team helps the client with assistance and solutions in any case of an incident.
This can be knowledge, manpower and/or equipment.
Our motto: If you think safety is expensive…. Try an incident !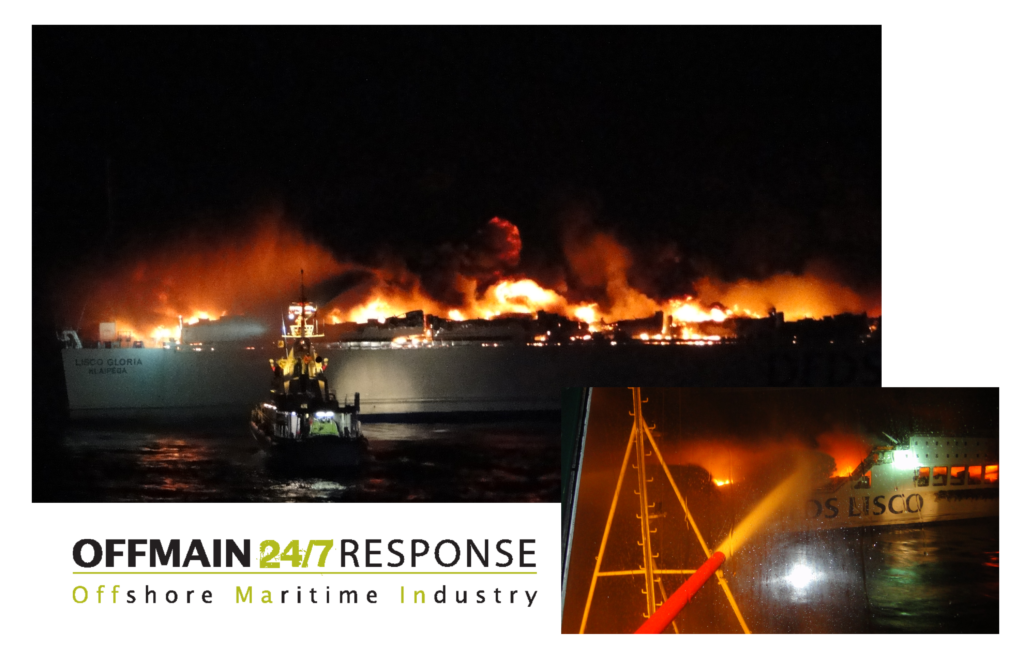 Our additional services and information.
Consultancy
Training
Photo Gallery
Contact
Consultancy
Services to all type of companies and offers fire safety solutions to fire and safety
related issues.
Training
Photo Gallery
Contact